In this episode, we show you how to make our secret Indian Pakora recipe I learned from Swami, a mystical south Indian Yogi. We use basic ingredients to create amazing deep-fried delights.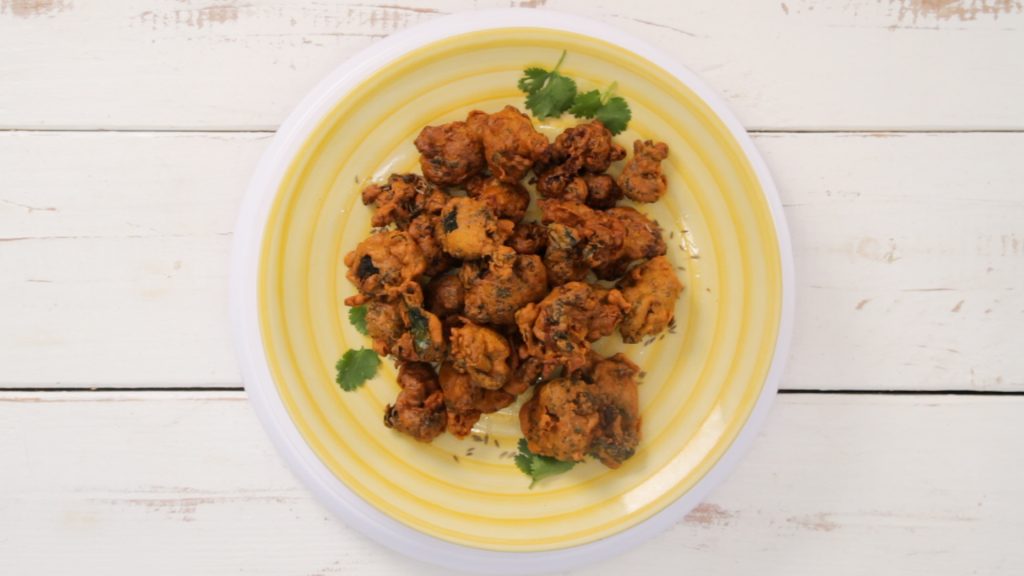 Jump to Recipe
Today we're going to make a broccoli, cauliflower and spinach pakora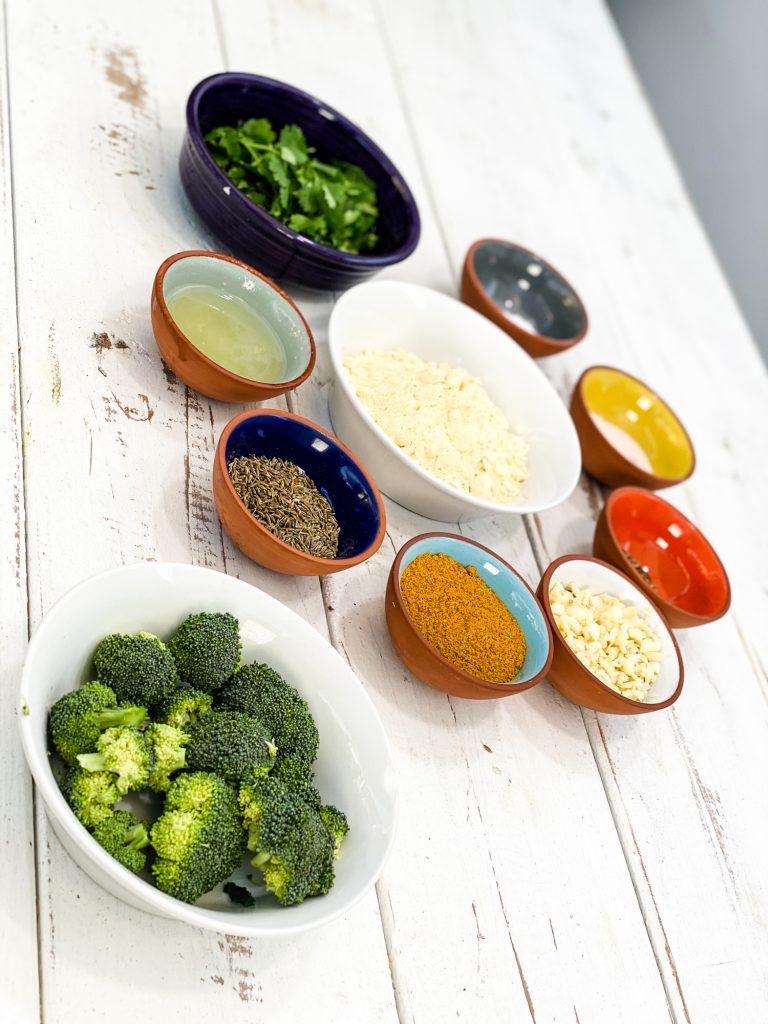 You can also find chickpea flour at grocery stores now.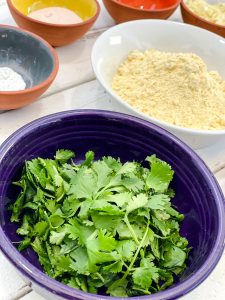 Cilantro adds a lot of flavor. You'll also need some lemon juice, cilantro, baking powder, salt, garlic, curry powder, and cumin seed.
---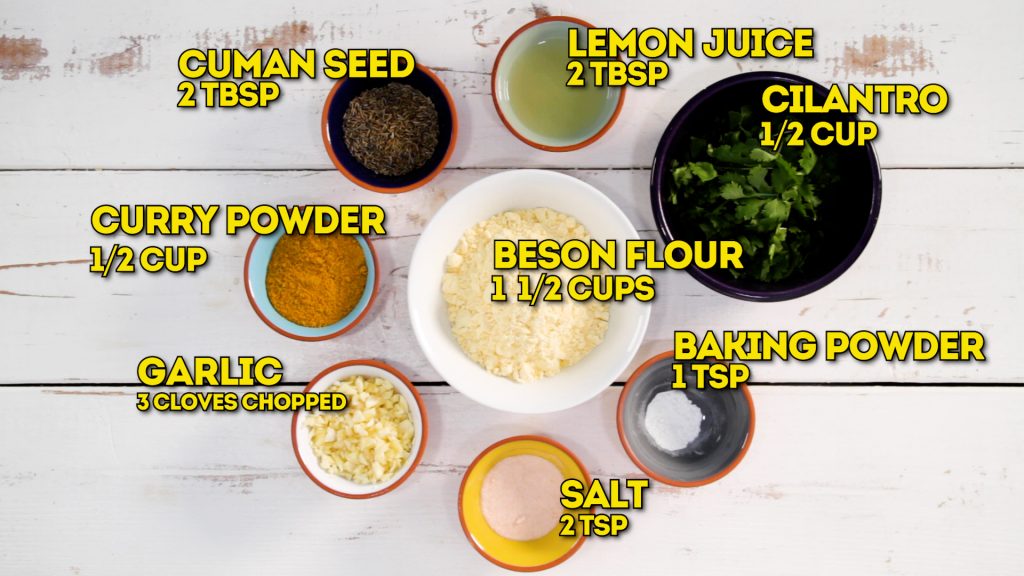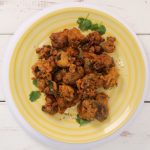 Print Recipe
Vegetable Pakora
Pakora is a deep fried treat that is very similar to a fritter.  They're crispy and delicious and you can't eat just one. There are many different pakora recipes but this is the one I like the best
You can also find chirped flower at grocery stores now.
Ingredients
1

head

cauliflower

2

head

broccoli

1

bunch

spinach

1 1/2

cups

chickpea flour

1-3

tbsp

curry powder

to taste

1

tbsp

cumin seeds

1

tbsp

salt

to taste

1-2

tbsp

lemon juice

1 – 1 1/2

cups

water

4-5

cloves

garlic

finely chopped

1

small

onion

finely chopped

1

handfull

coriander (cilantro)

finely chopped

1/2

tsp

baking powder

1

lt

frying vegetable oil

coconut, canola, grape-seed oil
Instructions
First we start by chopping our cauliflower and broccoli into thumb sized pieces. We like to use the stock of the broccoli as well, just shave off the hard layer and cut into sections, chop the spinach in small pieces as well.

I start with 1 1/2 cups of chickpea flour and I add a tbsp of curry powder, salt cumin seed, lemon juice, water, and begin mixing, keep adding water until u have the right consistency, the thinner the better, then I add more salt, curry powder, cumin seed and chopped garlic… your batter should have a good taste.  If your batter doesn't taste good your pakora won't taste good.  After it's mixed well and flavor is right, add the cilantro and onion.  The very last thing added is the the baking powder to make the inside light and fluffy.

We use a wok with coconut oil because it has a high burn rate. Make sure the oil is pretty hot between 350 – 375ºF  If the oil is not hot enough the pakora won't fully cook and taste raw.

We start with the spinach by submerging the cut leafs in the batter and placing them into the wok.  I was able to cook 3 or 4 at once. Let them cook until they are fully brown about 5-10 minutes. I like to cook until golden brown and make sure they are fully cook on the inside. If your oil is not hot enough it can take longer. Make sure you shake off the excess oil.

Then we fry the broccoli, filling the wok with as many as we can.  It's important to flip them so they cook evenly on both sides. Fry until golden brown.

Do the same for the cauliflower until golden brown, then you are ready to eat your delicious Indian pakora. They can be eaten as an appetizer or side dish.  You can also use different dipping sauce, like a creamy cilantro sauce but I like to just eat as is because they have so much flavor.
Video